inward.voyage
Hi! My name is Alexander Romanovich.
I enjoy writing poetry, studying metaphysics, taking photos, and engaging in surrealist activities. I live in New York City, where I work as a technical director and software architect.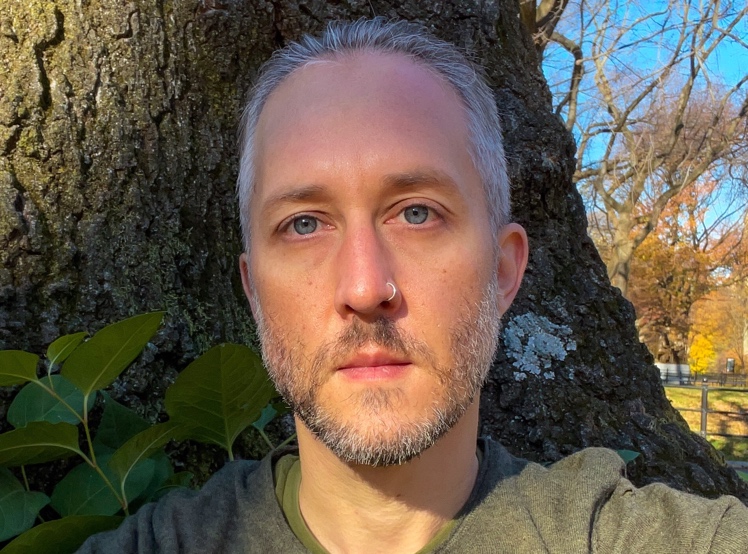 I was born in April of 1980 (as Eric Alexander Romanovich) in Providence, RI, and have lived in New York City since the late 1990s, where I graduated from New York University with degrees in both film and psychology. I work as Technical Director of White Whale Web Services and head developer of the LiveWhale CMS.
Interests: Food (esp. Italian, French, Himalayan, Caribbean cusines), wines from the Rhône region of France (esp. Chateauneuf-du-Pape and Hermitage), ambient and world music (esp. Dead Can Dance), film and photography (Fellini's "8 1/2"! Bunuel!), Surrealists/Surrealism (Andre Breton, Benjamin Peret, Aime Cesaire, Leonora Carrington, Gisele Prassinos, Robert Desnos, Rikki Ducornet, Odysseus Elytis, Bruno Schulz, etc.), writing (poetry, screenplays, fiction), nature/hiking (esp. the Hudson Valley).
I am a lifelong student of metaphysics (nonduality, esp. Sankara, Gaudapada, Parmenides), focused on Advaita Vedanta, and enjoy an occasional practice of 24-hour mauna vrata. For this reason, you are welcome to join me in dismissing all statements above as unreal constructs of the ego. :)
If you'd like to contact me, please use the form below or follow me on Twitter / Instagram (links to the left).
If you are looking for my poetry, look no further.
I am likely to respond to electronic communications if you wish to contact me. Feel free to make it interesting! Tell a story? Offer a poem? Ask a complicated and fascinating question?
Use one of the social media links to the bottom left to reach out.