inward.voyage
My name is Alexander Romanovich.
I am a poet, metaphysician, surrealist, New Yorker, software architect.
"Who Am I?"

I was but one of maidens three
And then as many as fate decreed
An owl's eyes so bright and wise
Both filled my heart with strength and cries
I died for love and in my death
A birth dashed forth with my last breath
My son a lad like snow in flight
My face a guard for endless fight
Look long look hard but all you'll see
Is death itself long lost in me
Beware as firm as thee be free
For I punish thee as she did me
Find more poetry here: http://www.listeningcolors.com/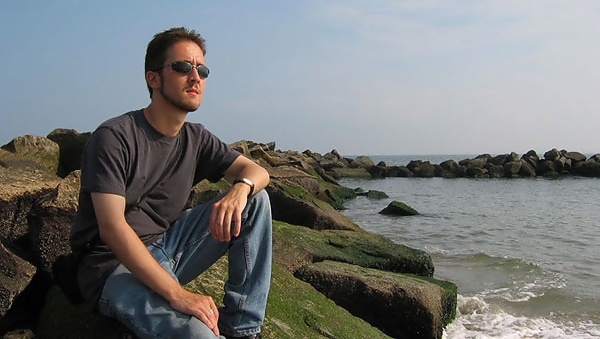 I was born in April of 1980 (as Eric Alexander Romanovich).
I am originally from Seekonk, MA (outside Providence, RI) but have lived in New York City since the late '90s.
I live with my wife, muse, and mythic personage, Minnie, and our cat Arianna.
I have degrees in both film and psychology from New York University.
I love to cook, especially Italian, French, Himalayan, and Caribbean food, and I love wines from the Rhône region of France, especially Chateauneuf-du-Pape and Hermitage.
I listen to many varied types of music, but especially ambient and world music, and my favorite band is Dead Can Dance.
I love film and photography, and I think the best film ever made is Felllini's "8 1/2".
I have been been an avid fan of Surrealism and the Surrealists for most of my life.
I am a prolific writer, and enjoy writing poetry, screenplays, and fiction.
I love writers such as Andre Breton, Benjamin Peret, Aime Cesaire, Leonora Carrington, Gisele Prassinos, Robert Desnos, Paul Eluard, Rikki Ducornet, Odysseus Elytis, Bruno Schulz, and the like.
I am a lifelong student of metaphysics, especially Parmenides and Śankara. I am a non-dualist and student of Advaita Vedanta.
I enjoy occasional, scheduled practice of a 24-hour mauna vrata (vow of silence).
I was conceived on and have spent much of my life on islands and prefer to surround myself with the sea and forests.
I enjoy writing software and work for White Whale Web Services as Technical Director and head developer of the LiveWhale CMS.
Aside from NYC, I have a second home in Mumbai, India and have traveled extensively around the country.
I don't put that much time into my personal web site, and rarely use Facebook, so follow me on Twitter.
I believe all these statements to be unreal constructs of the ego.
I am likely to respond to electronic communications if you wish to contact me. Feel free to make it interesting! Tell a story? Offer a poem? Ask a complicated and fascinating question?